Descriptors of ceramic form are mined from three prominent ceramics texts.
Bernard Leach's "A Potter's Book" (1940)
Meant to serve as a complete instruction manual for how to make (and think about!) pottery. Leach details the Eastern workshop traditions from Japan, Korea and China when back at his home pottery in England.
Clary Illian's "A Potter's Workbook" (1999)
Illian, who studied under Leach, wrote her book as a follow-up to Leach's but added images and focused on wheel thrown forms with the intent to make process comprehensible.
Philip Rawson's "Ceramics" (1971)
Covers more of the aesthetic principles behind pottery (as well as a slightly more complete and objective worldview than Leach's).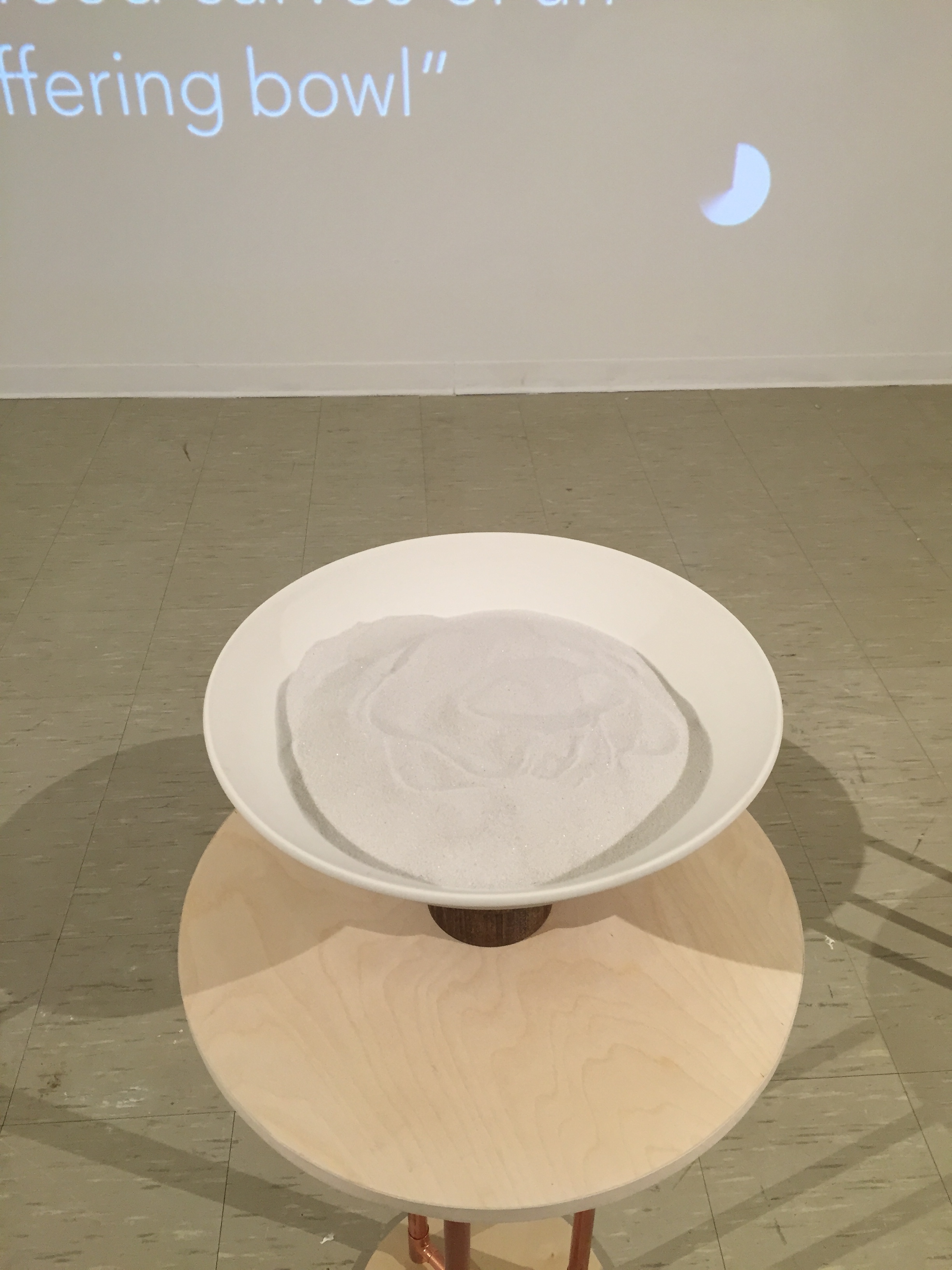 I ask viewers to interact with these basin forms by moving silica sand as a way of casting votes on their judgement of form.