…reprocessing… was a pop-up demolition site where over 250 ceramicists brought their failures to smash during the 2019 annual ceramics convention (NCECA). A communal pit of shards was created - something beautiful and unnerving occurring when ceramists broke their pieces together in one space.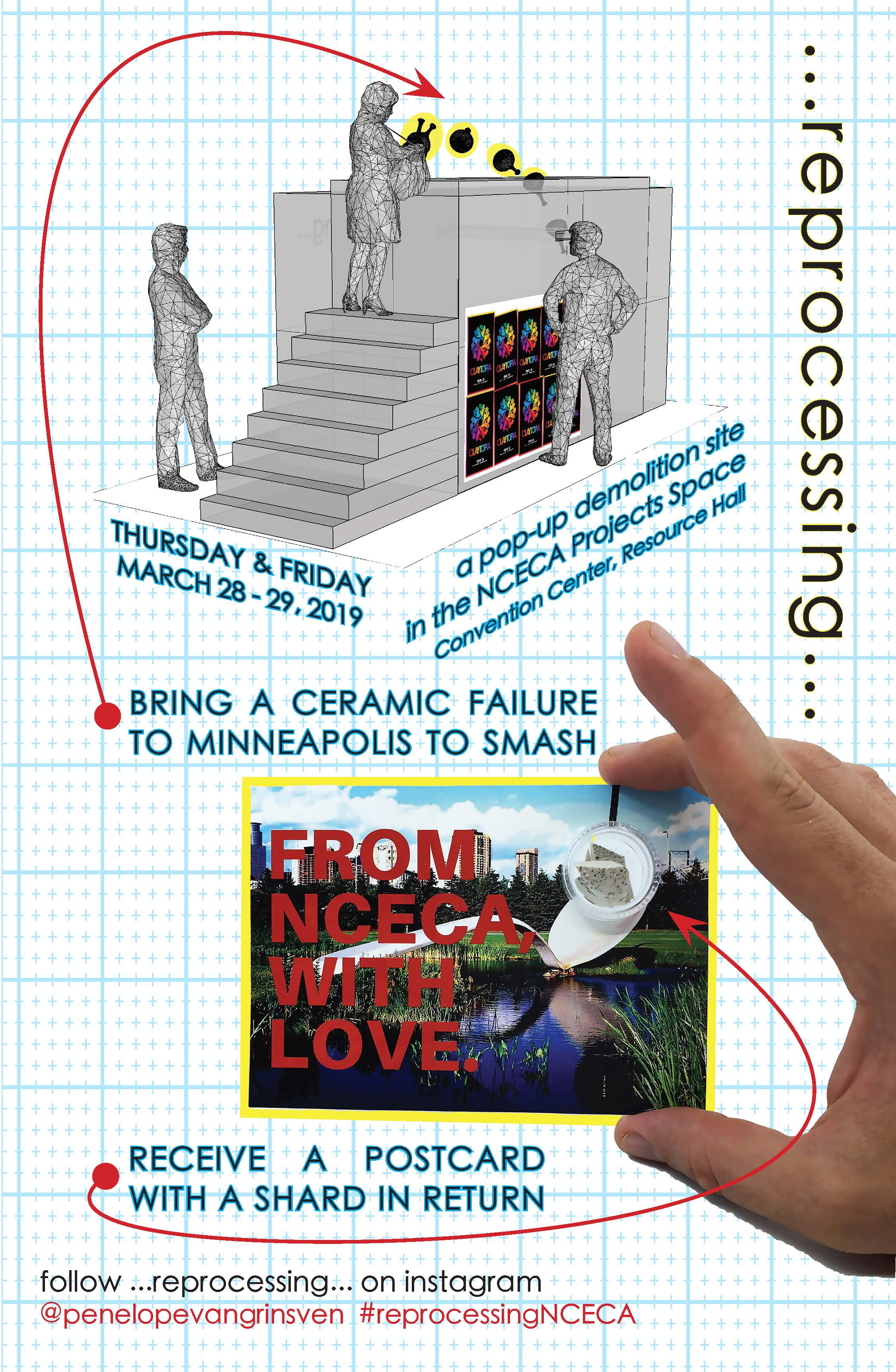 A poster mailer invited ceramics conference attendees to bring the work that didn't work out.
INSTAGRAM CAMPAIGN FOR …REPROCESSING..
First contribution to the site by the artist